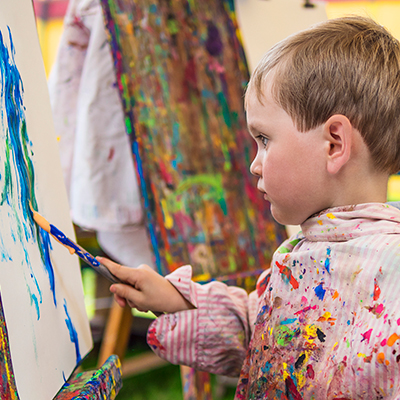 The quality of early learning that your child receives can have lasting effects on their success as school-aged children, teens and adults. Therefore, the decision to enrol your child in daycare shouldn't be taken lightly. Children excel in dynamic environments that support their well-being. Here are some of the advantages of enrolling your child in the right daycare program:
A Strong Academic Foundation
Children thrive in daycare settings that allow them to develop their cognitive skills while having fun. At Rothewood Academy, kids learn about speech, numbers, colours, shapes and more through games, storytelling, nursery rhymes and other fun activities. This encourages them to develop a positive attitude towards learning which helps them become exceptional students and high achievers later on. In addition, they will find it easier to transition to kindergarten.
As you research daycare facilities, remember to inquire about the curriculum to see if the lessons are tailored to your child's age and developmental stage. You should also find out if the teachers are licensed early childhood educators and certified in First Aid.
Quality Facilities and Materials
Is the daycare centre warm, friendly and conducive to learning? You may be able to tell by the furniture, accent walls, toys and so on. Ensure that toys and teaching materials are clean, safe and age-appropriate. Furthermore, check if the classrooms and other surroundings are clean and hazard-free. A fun and comfortable environment will bring out the best in your child.
More Structure
Routine and time management are important components of early learning because they give children a sense of stability and familiarity. Scheduled learning activities, playtime, naps and snack times give children an appreciation for structure and discipline. It also helps them learn time management as an essential part of growing up.
Good Social Skills
Quality daycare also presents an opportunity for your child to connect with their peers in a supervised, safe and structured environment. Feeling comfortable and confident in social settings benefits them as they get older and meet new people.
Children learn about team building, problem-solving, sharing, respect, and friendships when they play. These lessons contribute to their social and emotional development and shape their personalities as they grow.
Boosted Immune System
Little ones are more prone to illnesses. It can be beneficial for them to have more sick days at this stage, building up immunity for when they start school. However, teachers and other caregivers at the right daycare will properly emphasize sanitation practices such as frequent hand washing and proper disposal of waste.
Increased Independence
The right daycare encourages your child to develop a sense of independence. Getting your child accustomed to being away from you and relying on their teachers and themselves helps reduce separation anxiety. Teachers will help to further boost their confidence by asking them to put on their socks, pack away their toys and do other activities independently.
Early Learning at Rothewood Academy
The ideal daycare setting does more than accommodate parents with busy schedules; it fosters the holistic development of infants and toddlers. The licensed early childhood educators at Rothewood Academy are dedicated to helping your little ones reach their full potential during their formative years.
Our accredited curriculum includes international best practices, which help your child develop social skills, listening and auditory memory skills, and articulation and concept formation. Schedule a tour today or send us a message via our contact form to learn more about our programs.