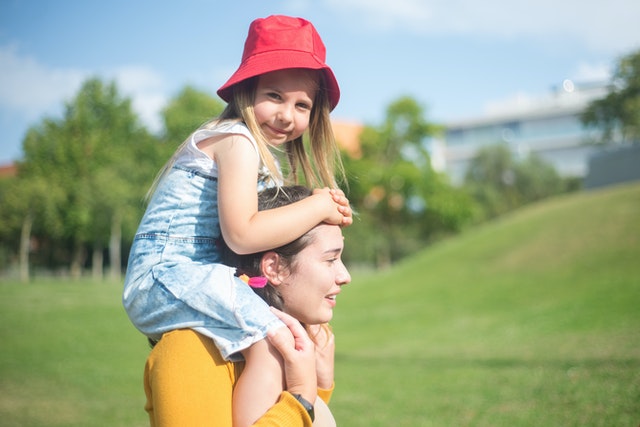 For many parents, deciding on who should take care of their baby while they're at work can be a daunting task. Other than choosing to be a stay-at-home parent or having relatives watch your child, the two main options for childcare are hiring a nanny or enrolling your child in a daycare centre. This article explores the pros and cons of each service to help you decide on the right childcare option for you.
Hiring a Nanny
Nannies care for a child in the family home. They take care of their daily needs and carry out duties like washing the child's clothes, preparing meals, cleaning and organizing their activities. You can employ a nanny on a full-time or part-time basis. While most nannies live in their own homes, you can arrange to have a nanny live with you and your family.
The Pros
The advantages of hiring a nanny include:
Individual care and attention: Nannies can focus on your child's individual needs since there's no competition with other children for care or attention.
Familiar space: Your child gets to remain in a safe, stable, and comfortable environment, and the nanny comes to your home.
More parental control: With your nanny close by, you have more control of how they care for your child, what food they prepare, and where your child goes.
Flexibility: Since nannies work only for you, you can structure their working hours to fit your needs.
Customized services: You can decide what duties to delegate since you pay your nanny directly.
The Cons
Here are some cons of having a nanny:
Parenting style conflicts: If you and your nanny disagree on specific parenting issues, there is the chance that conflict may arise and strain your relationship.
Cost: Hiring a nanny is often more expensive than daycare services.
Limited qualifications: Although most nannies are CPR certified, the law doesn't require them to hold specific child development certifications.
Lateness and sickness: Unless you have backup childcare, you face significant inconvenience if your nanny arrives late or falls sick.
Enrolling Your Child in Daycare
A daycare centre is a facility that offers childcare in a group setting. These centres require parents to drop their children off. The children follow a schedule for activities like nap time, mealtime, pick-up and drop-off, and more.
The Pros
Here are the pros of enrolling your child in daycare:
Accreditations and regulations: The law requires daycare centres to follow specific rules concerning sanitation, safety, space issues and staffing.
Resources: Most locations offer books, toys, games, playing equipment and extra recreational activities such as art and music.
Social skills: Daycare centres offer children a space to develop social skills as they grow and learn with other children.
Cost: Group services are often more affordable than hiring a nanny since you share childcare costs with other families.
Multiple teachers: Most daycare centres have several trained teachers who have years of experience working with children.
The Cons
Some drawbacks of enrolling your child in daycare include:
Exposure to germs and illnesses: Children in daycare are likely to get sick more often than others since germs can be easily spread in group settings.
Inflexibility: Daycare centres run on specific fixed hours. If you are late picking your child up, you may be subject to an additional fee.
Sick policies: There are usually strict guidelines regarding illness. If your child falls ill, you'll have to pick them up and possibly find alternative care.
Accidents: Falls and bites can be common in daycare since they are busy spaces and involve much more social interaction.
Are You Looking for a Daycare Centre for Your Child?
At Rothewood Daycare and Preschool Academy, our trained educators are committed to offering your child comprehensive early learning and holistic development.
Call us to learn more about our programs or schedule your tour today.