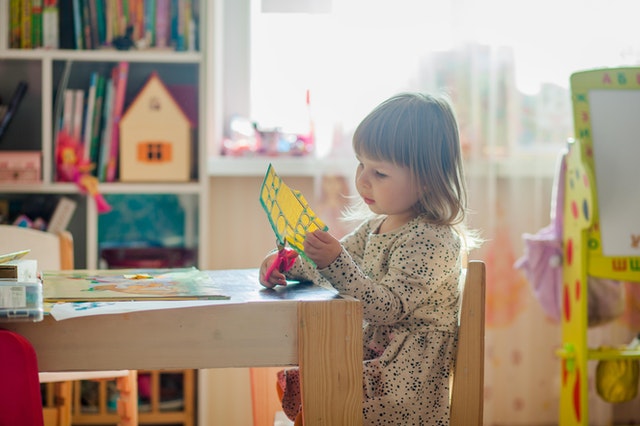 By the time a child reaches the age of 5, their brain has already undergone 90% of its development. Therefore, early childhood education can impact the entire course of your child's life, which is why preschool is so important.
Preschool is an educational institution where children, ages 3 to 5, engage in learning and play guided by trained professionals. In preschool, children learn how to be independent, follow directions, share and be social beings. However, not all preschools are created equal, and if you want your child to flourish, you must ensure you choose the right one.
Below are a few tips to help you choose the best preschool for your child.
Ask for referrals
If you do not know where to start your search for a preschool, ask your family, friends or neighbours who currently have children in preschool or children who recently attended preschool. You could even ask your pediatrician for recommendations.
Get information on the school's curriculum
Look for a preschool whose curriculum focuses on hands-on learning and developmentally appropriate play, with an emphasis on fostering social and emotional development. Teachers and directors should have clear and appropriate goals for each student based on their age, and the preschool program should include music, reading, writing, language and art and craft activities.
Consider the qualifications of the teachers
Ideally, preschool teachers should possess a bachelor's degree or college diploma in early childhood education. They should also be licensed. Well-trained and experienced teachers will know how to address and overcome the challenges of teaching young children to get them excited about learning.
Consider transportation and distance
Another factor to think about when selecting a preschool is location. Would it be more convenient for your child to attend a school closer to home, or are you willing for them to travel a greater distance to attend the school of your choice? You must consider the demands of your life and whether you will have enough time to drive your child to and from school each day or if there are alternative transportation options.
Tour the school
Schedule a tour at the preschool you are considering. On your tour, observe whether the environment seems to be conducive to learning. Is the school clean and tidy? Do the classrooms have defined spaces for a variety of activities? Are there age-appropriate learning materials?
It would be helpful if you visit while classes are in session so you can take note of how the teachers interact with the children. Are they gentle and caring? Do the teachers display a positive attitude and interact with children frequently? How do they approach discipline? These are key things to bear in mind when considering a preschool.
Check all the details
Request a handbook for the school and ensure you read the details before you enroll your child. Take note of the school's hours, registration and tuition fees. Also, ask about their safety policy and what plans are in place for dealing with emergencies.
Visit Rothewood Academy
If you are searching for a preschool where your child will develop skills that will lay the foundation for future success, contact us at Rothewood Academy.
Our curriculum is based on inquiry and exploration to encourage children to be curious about the world and become life-long learners. We retain experienced, passionate and caring teachers who work hard to provide a range of high-quality learning opportunities that awaken the individual talents of each child.
Want to learn more about our preschool program? Call us today to schedule a tour of one of our schools.