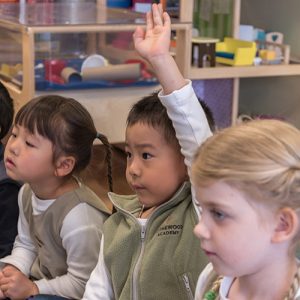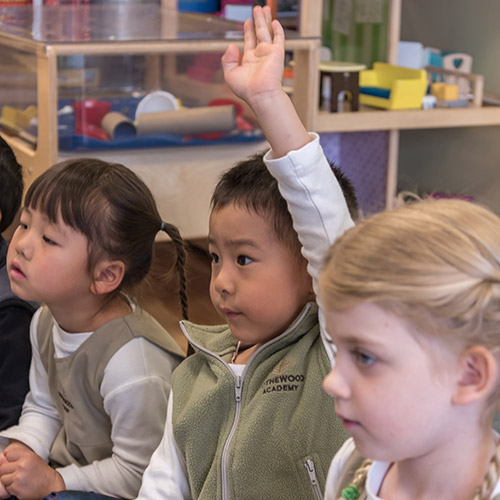 We are accustomed to learning environments that are academic-centric, where the emphasis is placed on teaching a core curriculum outlined by the government. However, research has shown that for children to attain their full potential, educators and parents need to focus on the development of the whole child. This involves ensuring they develop mentally, physically, socially, and emotionally in a positive environment that encourages their individuality and curiosity. This comprehensive and holistic approach in early childhood helps children develop and connect what they learn to the world around them.
The holistic model of learning
The holistic method of learning utilizes structured methodologies along with varied education models to encourage learning based on each child's personality, individuality, educational skill, and emotions. Holistic learning focuses on a child's five key areas of development:
Physical development. Learning geared towards physical development includes activities to improve gross and fine motor skills, coordination in movement, independence, balance, and sensory capabilities. For example, children improve their gross motor skills through large movements such as climbing, running, and jumping. Fine motor skills may be developed through activities like playing with building blocks, moulding play dough, drawing, and colouring.
Social skills. Children develop their communication skills through their interaction with other children and adults. Children are encouraged to socialize with other children, practise sharing, and patiently take turns.
Emotional awareness. – Participating in activities such as group building projects and puzzles helps to promote patience, perseverance, and resilience. Educators encourage children to discuss what they have learnt from the activity, share their point of view, and meditate to develop self-awareness. This provides them with a platform to learn empathy and compassion and teaches them to reflect and express their emotions and thoughts in a healthy way.
Intellectual growth. Intellectual growth focuses on the development of a child's cognitive and creative skills. Kids build their vocabulary through reading activities, and asking open-ended questions improves their comprehension skills and encourages independent thought.
Environmental impact. It is important that children learn the impact their actions have on their community. They learn to respect the environment when encouraged to keep spaces clean and litter-free, whether indoors or outdoors.
Benefits of holistic learning
The holistic learning approach in daycare centres recognizes the interconnectedness of all aspects of a child's development. For instance, if a child is lacking in their social development, this may display as shyness. Shyness can negatively affect a child's self-esteem and willingness to participate, thereby affecting their growth in other areas of development.
Holistic education encourages learning through exploration and play. It recognizes that every activity can present an opportunity for learning in a child. An example can be demonstrated in children playing outdoors. Outdoor play provides an opportunity for children to use their sense of touch to learn the difference between objects that are rough, sticky, or soft.
The holistic approach allows for self-guided learning, providing a personalized curriculum based on a child's learning pace and abilities. Children have the freedom to learn creatively and naturally. They can grasp information in varied ways that cater to their individual learning styles and strengths. This supportive environment helps them to feel physically and emotionally safe, building their self-confidence and keeping them motivated and engaged to learn.
Holistic learning also encourages a strong relationship between teacher and student. Teachers can assess each child's individual needs and create a learning experience adapted to improve any shortcomings. This relationship encourages trust and communication that can positively influence student performance, engagement, and success.
Within daycare centres, a holistic approach stimulates and boosts creativity. It provides an opportunity for children to explore, learn, and build connections with the world around them. This contribution to their physical, emotional, psychological, and cognitive development creates a positive association to learning that carries throughout their lives.
Head. Hands. Heart.
At Rothewood Academy, we nurture your children's natural inclination to explore and learn under the supervision of well-trained educators. We encourage them to be independent and active agents in their learning journey. Our academy provides opportunities that will fascinate and challenge your child while building their self-esteem, identity, and sense of well-being. Schedule a tour today to discover more about our holistic approach to learning.